GreenPro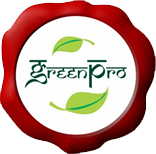 GreenPro - Green Product Certification
GreenPro is a product certification which helps an environmentally conscious customer to make an informed choice to buy eco-friendly products.
GreenPro is a mark of guarantee that the product which bears the GreenPro label is environment friendly throughout its life cycle. GreenPro ultimately empowers a customer with the knowledge of the product and steer towards sustainable products.
Objective of GreenPro
The main objective of GreenPro certification is to facilitate green product market transformation in India through product certification. Based on a holistic framework, the "Greeness" of the product is assessed and also highlights the way forward to achieve excellence in environmental performance.
Life Cycle Approach
GreenPro follows a life cycle approach for certifying a product. Right from the raw material extraction to the end of useful life of the product is considered for certification.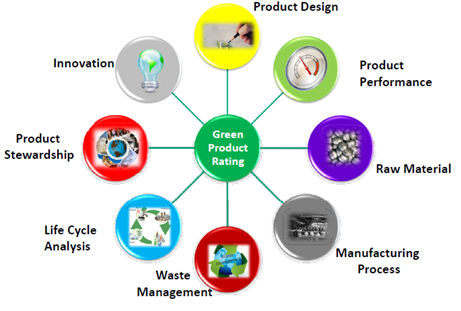 The rating system encourages the product manufacturers to incorporate or implement measures that would result in environmental, health and wellbeing benefits at the following stages of the life cycle of the products.
Product Design
Raw materials
Manufacturing Process
Product Performance during use
Disposal / Recycling
The Green product rating enables the transformation of the existing 'linear' - unsustainable process to a sustainable 'cyclic' process, thereby eliminates / reduces the quantity of disposal of wastes in landfills or through incineration.
Why GreenPro - green product certification?
Facilitate green building projects in selecting the right products and equipment
Rate products and equipment on extent of greenness
Help Manufacturers to reach out to environmentally conscious customers
Puts a system in place for a product to be called 'Green'
Benefits
For Product Manufacturers:
Supports inclusion of the certified products to complement National & International Green Building Rating systems
Easier to convince Green building architects, developers, Corporates, and consultants
Differentiates the Green product from the competition
Enhances the market reach with credible and precise information on the Green features
Enables Green product Innovation
The company will be entitled to use the Green Product Certification logo in all their promotional activities of the certified products.
For Users of the certified product:
Helps in achieving National and International Green Building Certification
Eliminates time and effort in carrying out due diligence for selecting green products
Assures environmental performance of the products and equipment
Ensures Toxic and Carcinogen free products
Certification process